Chestnut Grove
Media: Chetnut Grove Preview in Pixel Bison (July 2020 issue).
---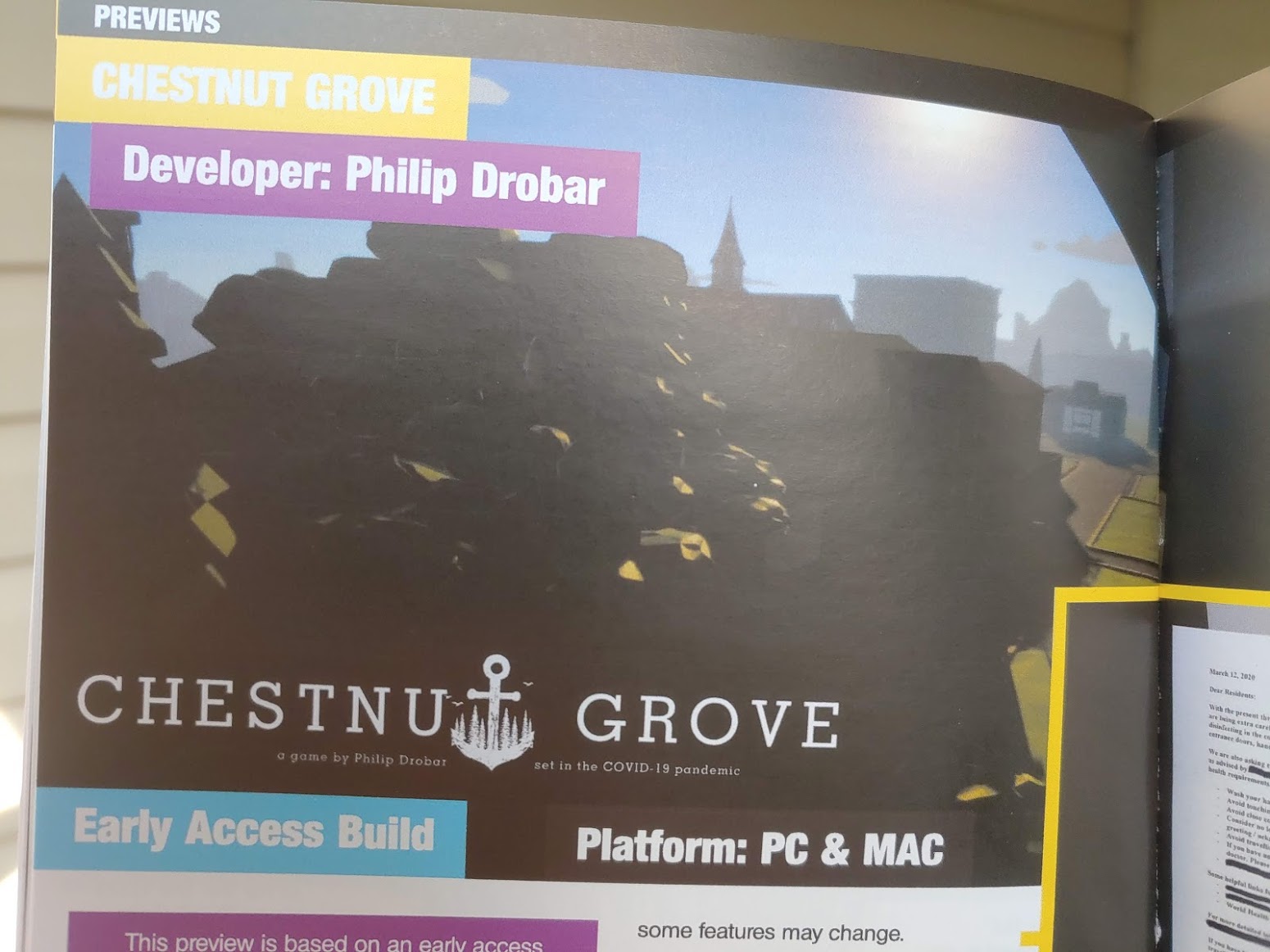 It was in the mail for almost a month crossing the Atlantic, but it finally arrived: I'm honored to have my game Chestnut Grove previewed in the print issue of Pixel Bison July 2020.
Development is still going by the way, will have some more specific updates soon.
Please check out the mag at https://pixelbison.com/